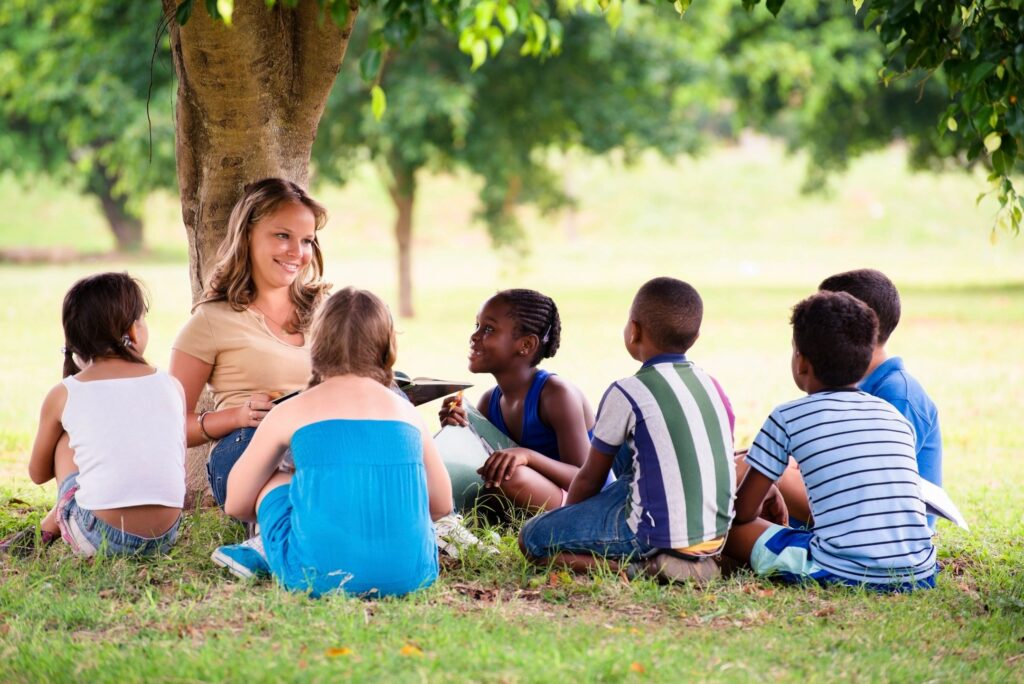 Summer Homeschool Plans – Working Mom Edition
I am a working homeschool mom now, without the homeschool part. Our homeschool took a crazy turn this last school year. It ended in my children being enrolled in public school for the last two months of the school year. I know! I am as surprised as you are. I still have the homeschool momma heart though, and some things just come naturally in that aspect now.
I don't know where next year will lead us. For now I will be writing about being a working mom while still "after- schooling", "summer homeschooling", as well as more homeschool articles from our past experience. Hopefully some guest posts from other homeschool mommas as well so stick with me.
Here are my plans for summer homeschooling while being a working mom.
Language Arts
So one of my daughters is being officially tested for dyslexia right now but for the time being, we need to get her reading a little more fluently. I will be using All About Reading level 2 for this. We will be going through level two and this is the level alot of people see a big jump by the end of. So I have high hopes.
Since All About Reading is a one on one approach I will be doing a session after I get out of work. It seems a bit daunting but it's definitely going to be worth it. All About Reading is an amazing program that has helped lots of kiddos who had reading difficulties, including my oldest. She is now an amazing reader and according to her teacher, "One of the top students in her class" when it comes to Language Arts.
We are also going to jump back into read alouds!! Its been hard to keep doing our read aloud since none of are home until about 4:00. But it was the single thing I made sure to put priority on when we started and I want it to be a priority now when we are on our homeschool "break".
I have seen them excel in certain aspects in public school solely because of our read aloud, so I'm going to make it a priority again.
Math
Ever heard of summer slide? I feel like it mostly affects math. So my main goal this summer with math is to just avoid summer slide. If I can just keep them from forgetting things and going backward, its a win. I will be using mostly Outschool for this. I'm going to be really narrowing in on specific math aspects for my fourth grader. I have signed her up for a memorization multiplication class, and possibly a class that focuses on division after that. Specifically long division because she learned a lot of mental math in homeschool and apparently you're supposed to show your work in public school.
I feel like having these down is really going to make her life easier when she enters 5th grade next year. And that's all I want, really.
I think I will go with a flash card and maybe a more interactive math class for my youngest. The flashcard and memorization class might sound surprising to you because I am totally against the drill and kill method. But once they have learned the why behind math and you as the teacher have assessed that they have really acquired the skill of why and how behind a math method then it is suitable to memorize. Not having to work through every small problem in your head is going to leave brain power for those higher math concepts which my oldest daughter is quickly approaching.
Passion subjects
I hope my girls let their imagination and passions run wild this summer even if it is different from our summer homeschool in past years. We will be utilizing Outschool and local programs for our passion subjects in our summer homeschool. Outschool is not only good for core academic subjects but all subjects. Both of my daughters love art so I will be putting them in different art classes according to their level. I found an AMAZING teacher for littles on Outschool. You can see some of her classes here. My daughter always had trouble keeping up or would get frustrated and I would have to sit with her the whole time which defeats the purpose of paying someone else to teach. I found this teacher by chance and I recommend her to everyone with little ones!
I will also be reloading on "craft knick knacks". Something they can run free with ( yes it WILL be a mess). So the typical crayons, construction paper, glue. But for my oldest I will be adding yarn, maybe some robotics kits, and things she can work on, on her own.
Extra Curricular
Also I have signed my daughters up for swimming this summer. Be sure to check out your local programs. Including a physical activity will work wonders in your child's behavior, it has mine! I mean how can they have an attitude with you if they are so tired they are napping…right? Especially if you will be like me this summer and will have to work all day and the kids have to stay with a sitter or at a daycare that does not include a lot of physical activity.
The little loose ends
So I'm also looking into some things that are not a priority to get to but I would like for them to practice in their spare time. I want them both to work on cursive and will be using this book here.
I am also looking for fun beginner coding apps. Its something I have been wanting to introduce but just havent had the time. If you have any recommendations please let me know.
I am also going to have them start up their Hoffman academy lessons again. We now have a keyboard and a piano (1 for each kid) so hopefully that will help them practice. Of course our house is pretty small so we will see.
I hope reading about our summer choices helps you decide to do with yours. There will be lots of free time and play as well but I find if there is zero structure or planned things my kids (especially one of them) gets more stressed so I think having these things in place will ease that.
I hope all of your summer homeschool's are wonderful and memorable.